Another natural partnership between Exhibitor's and our newest ambassador, Jack Curtis! We are proud to have him join Team Exhibitor's accomplished riders, Cornelia Dorr, Amina Sade Bursese, David Botana and Kerianne Manipole.
Jack Curtis is a Three-Day Event rider residing in Beverly, Massachusetts in the summer. As winter rolls in, he and his horse join international rider Caitlin Silliman in Aiken, South Carolina. After Jack shared his saving grace story of using Exhibitor's knight in shining armor Quic Silver shampoo, we knew this was going to be the start of a great partnership.
Competition Morning 
Jack gives credit to the Quic Silver when one early morning, it became his saving grace.
Beep, Beep, Beep. The alarm clock brings you out of your slumber at 3am. It is competition morning and Three-Day Eventer Jack Curtis has a dressage test at 8am at the New Jersey Horse Park. He only has a short window of time to prepare the horses, trailer over to the Horse Park and warm up for his 2* dressage test. Splashing water on his face, he got ready to drive over to the barn with the comforting thought his grey horse will still be clean from last nights bath.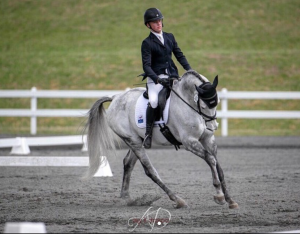 Exhibitor's Quic Silver: A saving grace
"And when I got to the barn, my horse was bay. He was no longer a grey horse, he was filthy. I only had 20 minutes to get him ready to go onto the trailer. So, I dumped as much Quic Silver on him I could get away with using. I had just enough time to rinse him off before we loaded him onto the trailer. All I could do was hope he would be white again once we arrived. When he got off the trailer, he was so clean. I was so thankful for Quic Silver."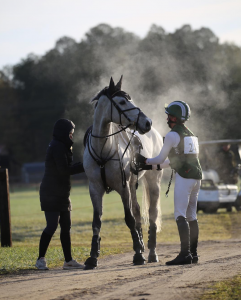 Jack Curtis knows firsthand how tricky grey horses can be to keep clean. We are proud to equip him with the full line of Exhibitor's grooming products. The full line includes the dirt repelling Quic Shampoo, Quic Conditioner, and three color intensifying shampoos, Quic Silver, Quic Black and Quic Color. As well as the finishing products, Quic Sheen and Quic Braid.
The Turning Point for Jack Curtis
Jack grew up riding at a young age in Beverly, Massachusetts at a local barn. Heavily influenced by his parents who also rode, he could not escape the horse bug. But riding was not the only sport Jack was interested in. From the age of three years old, he was involved in skiing, soccer, hockey and lacrosse. The turning point was at age twelve when he made the decision to hang up his team jerseys' and put his heart into riding.
Hard Work Pays Off 
He moved to Gathering farm, run by Babette Lenna Gonyea and leased a fiery paint pony, In Flight N' Out of Sight. The pair competed through the training level together and ultimately gave Jack one of his most unforgettable memories.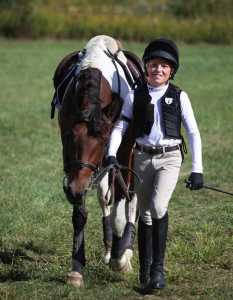 "My first pony was really bad in dressage and I was used to a score in the 40's (this is an accumulation of penalty points in each movement). So, when I started leasing Flee, and I got into the 20's I was so happy. I was over the moon. I was really proud of myself because I was 12 years old and I didn't know that was something I could do." 
Balancing School and Riding
Jack's taste of success inspired him to pursue Eventing all year round. If that was not enough to keep Jack busy, he is also going into his junior year of high school in Millbrook, New York. "Luckily I can bring my horse with me, because there are a lot of good trainers out there." In Jack's string of horses, he competes a nine-year-old Holsteiner gelding, Playmate III aka "Frank" and a new addition, Luska Candy Clover, aka "Roo". Roo is a seven-year-old Irish Sport Horse originally from England.
Jack Curtis Sets his Goals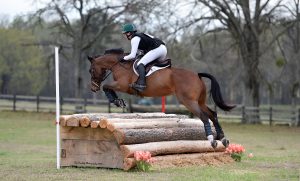 Jack is looking forward to the future and has his sights on the Under 25 Bramham International in West Yorkshire, England. This year, he is aiming to successfully compete at the Intermediate level, and debut in his first 3* competition in March of 2021. "The more time I spend Eventing, the more I am excited about the future. I have always wanted to be a professional rider and look up to riders like Boyd Martin and Will Coleman."
Everyone at Exhibitor's is proud to support Jack's journey! We will be bringing the blue ribbon to his tack box as he pursues his goal to become a professional!