Welcoming our new Ambassador
Have you heard?
The Exhibitor's line of products are used by five-time North American Junior Young Rider Championship medalist, Cornelia Dorr!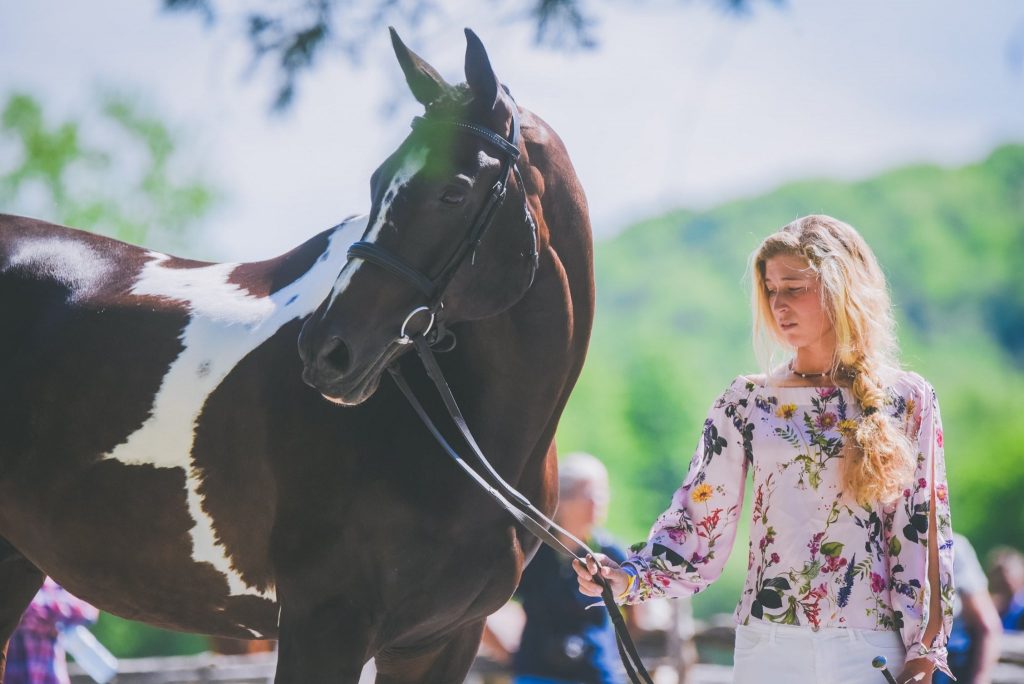 Saving grace moment
It all began on a chilly day in October 2018 at Fair Hill International. We met with Cornelia to hear her saving grace moment with the Exhibitor's products. After hearing her story, we knew this would be a perfect partnership.
"I am so excited to partner with such an amazing company with phenomenal products like Exhibitor's. My young thoroughbred lived outside last summer and after only a few weeks, he looked more like a buckskin than a dark bay. Within one week of using Quic Black, I noticed a difference and within two weeks he was back to his dark color! I was so impressed. The formula is gentle enough for even the most sensitive horses but strong enough that it really does make a difference! I have used their entire line of products ever since."
We were thrilled to hear the personal story Cornelia shared. Dorr's favorite product, Quic Black, is one of the three products within the color series which also includes products Quic Silver and Quic Color. Exhibitor's line of products also includes everyday cleansing products as well as styling products Quic Shampoo, Quic Conditioner, Quic Braid and Quic Sheen.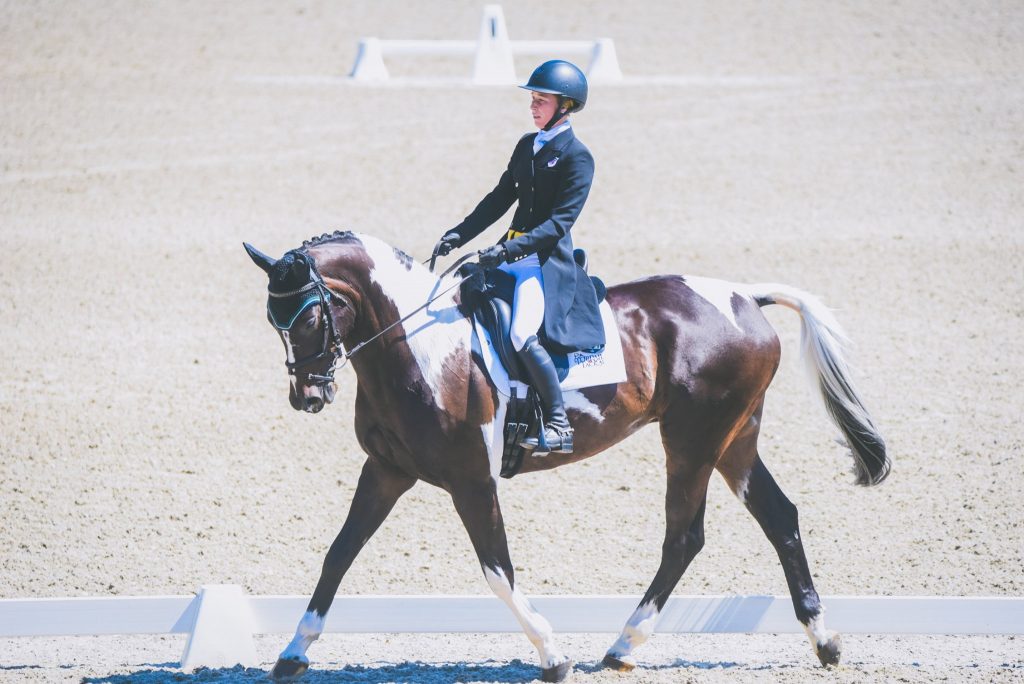 Turning Point
Cornelia decided to pursue Eventing as a career when she stood on the podium at the North American Young Rider Championship. NAJYRC is a milestone every young event rider strives for. Each region chooses to send four riders to compete against another region. The Olympics for young riders. Dorr values her experiences there, "it [representing a team] added a layer of depth for the sport that I found very intriguing."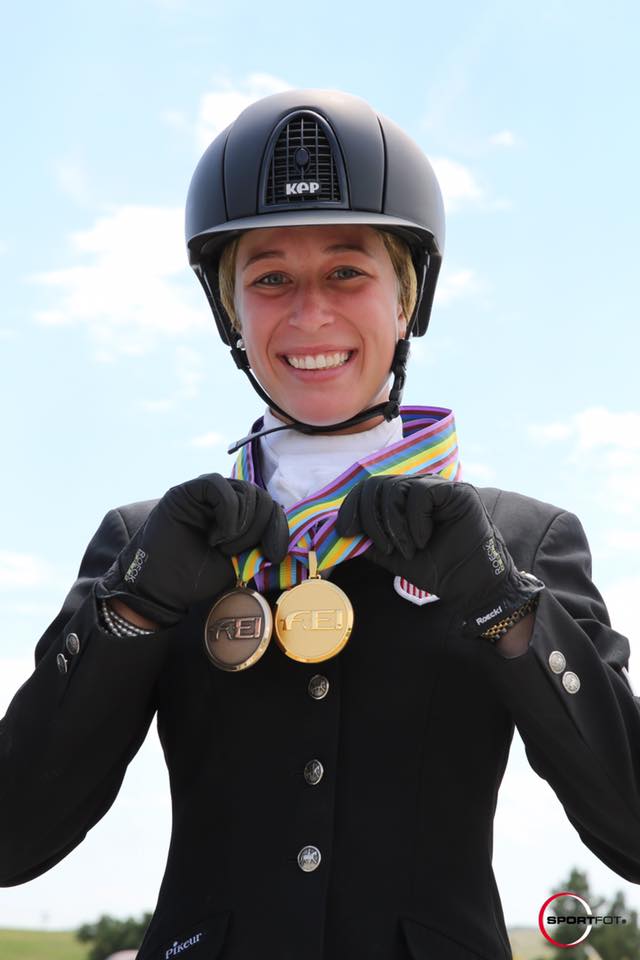 A gap year after high school has turned into three years, and Dorr could not feel more at home. Cornelia trains out of Sharon White's farm, Last Frontier Farm in Summit Point, West Virginia.
Meet her Horses
Her string of horses consists of her longtime partner Sir Patico MH "Hugo", Brush Dance "Denny", and Daytona Beach 8 "Daytona". A favorite career highlight of Dorr's was the time her and Hugo completed their first Advanced. The accomplishment proved to everyone how deep a connection they shared and regardless of Hugo's non-event horse breeding, he still has a heart of gold.
In the Spotlight
Cornelia has successfully navigated the levels through the CCI3* level, and secured the title of Advanced Young Rider of the Year in 2018. Her 7thplace finish last year with Sir Patico in the CCI4*-L had everyone turning their heads and putting their hands together! Most recently, she rode a record breaking dressage test in the Young Event Horse (YEH) at Maryland Horse Trials with her 5-year old, Brush Dance.
As Dorr continues here season, everyone at Exhibitor's will be cheering her on!
Join us as we follow along with Cornelia Dorr and her goal of competing at the CCI5* Kentucky Three Day Event in 2020.
---
Do you have a bay bleached by the sun? Check out Cornelia's favorite product, Quic Black! Start with our Quic Shampoo and Conditioner, then follow up with Quic Black. Best known for naturally enhancing dark tones and its deep cleaning qualities. You will be amazed how your horse's coat shines!
Don't miss out! Revive your horse's coat now by purchasing Cornelia's favorite product on Amazon!